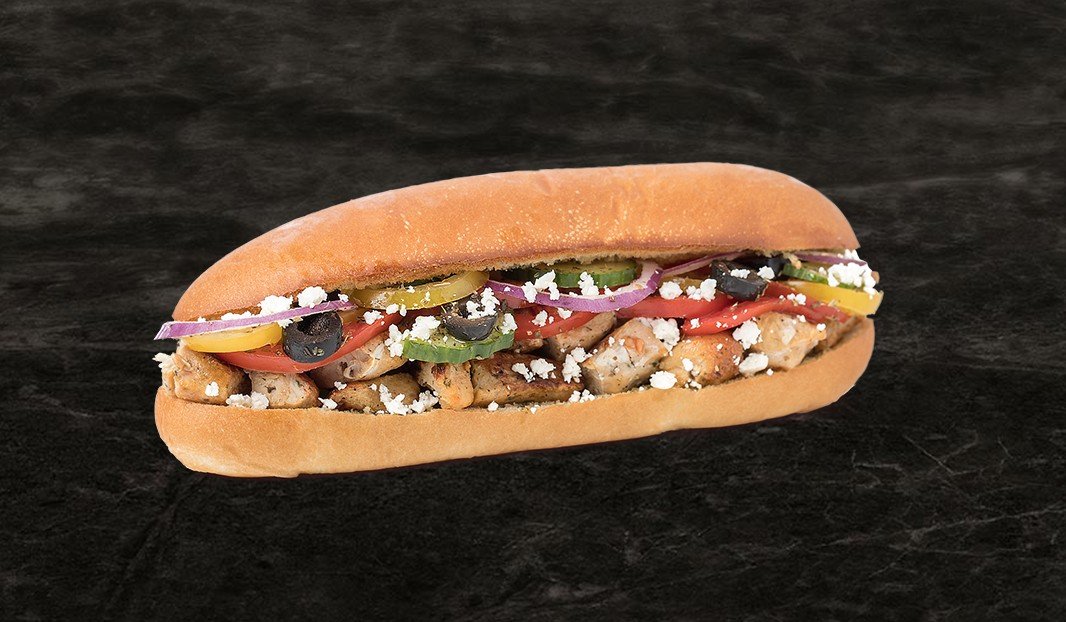 ---
---
preparation time
00:30 30min
---
---
---
ingredients
4 chicken souvlaki sticks
1 red tomato, cut into half slices
1 yellow tomato, cut into half slices
1 English cucumber, cut into half slices
1 small red onion, sliced
¼ cup (60 ml) sliced black olives
1 tsp. (5 ml) oregano
3 tbsp. (45 ml) red wine vinegar
3 tbsp. (45 ml) olive oil
4 submarine rolls
4 tbsp. (60 ml) softened garlic butter (store bought)
4 tbsp. (60 ml) feta cheese, crumbled
8 basil leaves, chopped
Salt and pepper
instructions
Cook the kebabs as indicated on the package.
Place tomatoes, cucumber, onion and olives in a salad bowl and mix well.
Open up the submarine rolls and spread the insides with the garlic butter. Place in oven just long enough to warm through.
When ready to serve, remove the meat from the skewers and place inside the submarine rolls.
Drain the Greek salad and spread over the chicken, then top with crumbled feta and basil.
Serve immediately.
---