Deconstructed Grilled cheese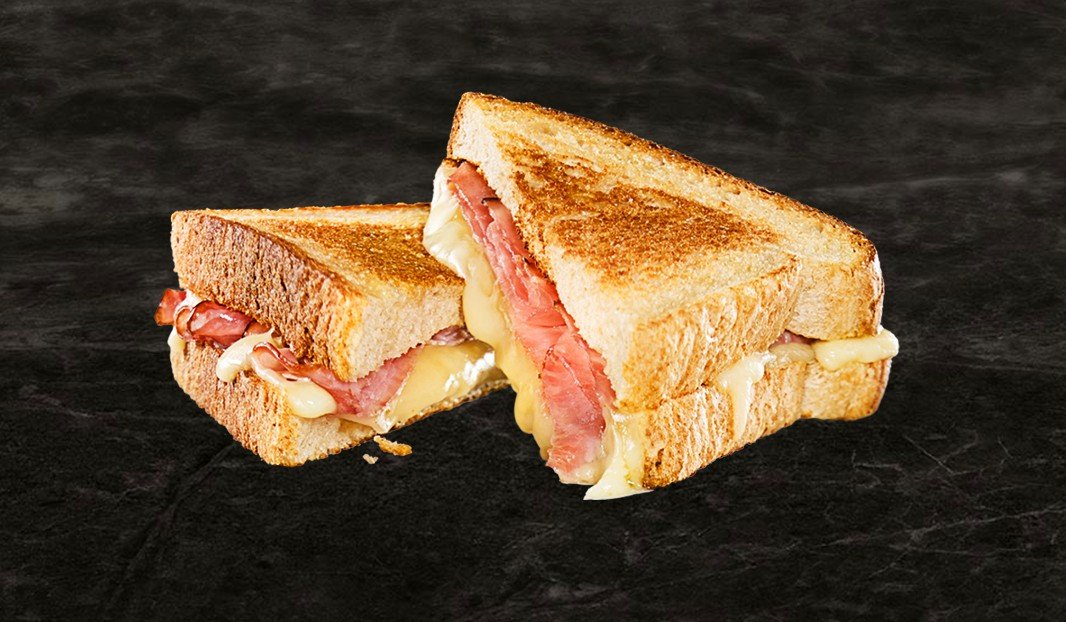 ---
---
preparation time
00:10 10min
---
---
---
ingredients
8 slices white or brown bread
300 g Black Forest ham, sliced thin
200 g Emmental cheese, sliced
Butter
instructions
Place 4 slices of bread on a work surface and top evenly with Black Forest ham.
Place cheese slices on ham and close sandwiches with the other 4 slices of bread.
Heat a large cast iron frying pan on medium heat, butter the tops of the sandwiches and place on hot pan buttered side down.
Cook for 2 minutes, pressing lightly with a spatula.
Butter the tops and turn sandwiches gently to cook other side.
Cook another 2 minutes pressing lightly.
Remove sandwiches from heat, cut in 2 and serve immediately.
---