Cuban-Style Mini Sandwiches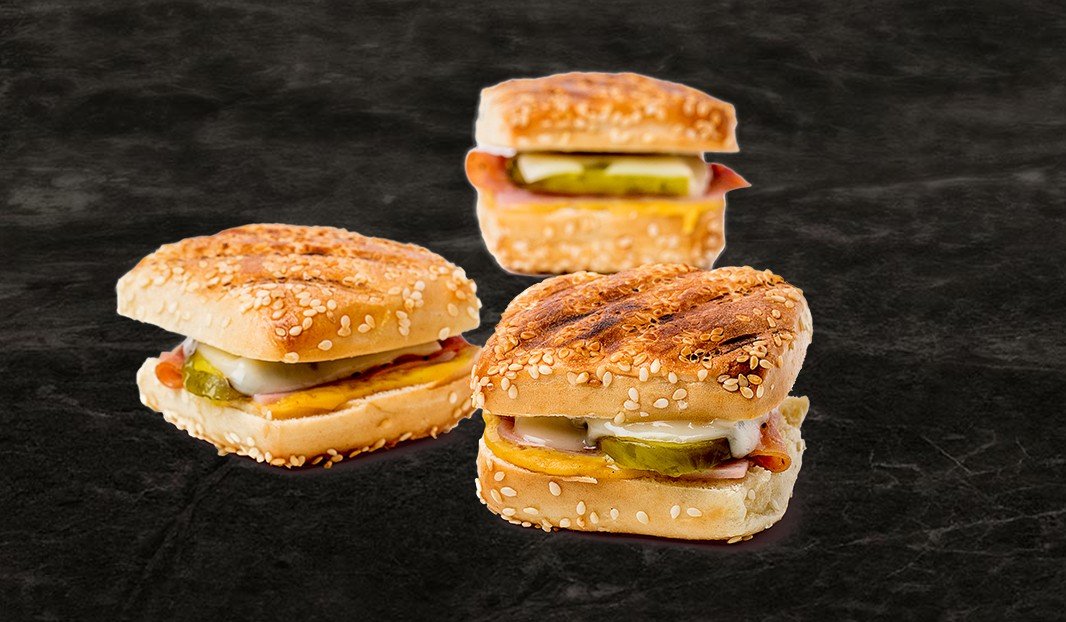 ---
---
preparation time
00:15 15min
---
---
---
ingredients
175 g traditional cooked ham, sliced thin
1 package (175 g) old fashioned smoked ham
½ cup (125 ml) Dijonnaise dressing
20 slices dill pickle
5 slices Swiss cheese
10 sesame mini-buns (square)
Melted butter
instructions
Open the sesame mini-buns along the side and spread the insides with Dijonnaise dressing.
Arrange the traditional cooked ham, old fashioned smoked ham, pickles and cheese slices inside and close, brushing the outsides of the buns with the melted butter.
Place half the sandwiches in a panini press and cook until cheese is melted. Keep warm. Repeat the process with the remaining ingredients.
---