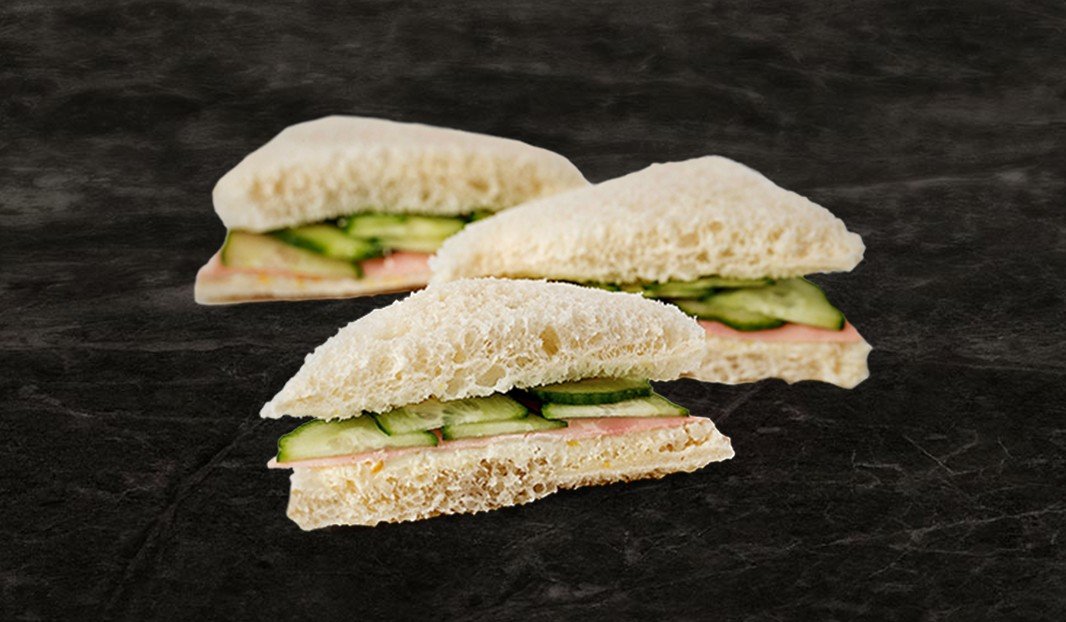 ---
---
preparation time
00:15 15min
---
---
---
ingredients
4 slices traditional cooked ham
¼ cup (60 ml) apple-flavoured butter (salted)
1 tsp. (5 ml) lemon zest
8 slices white sandwich bread
1 English cucumber, thinly sliced
instructions
Place the butter and lemon zest in a bowl and mix until evenly textured.
Place the bread slices on a work surface and spread them with the lemon butter.
Arrange the traditional cooked ham on 4 bread slices, then cover with the cucumber rounds overlapping them slightly.
Close the sandwiches, remove the crusts, cut into quarters and serve immediately.
---