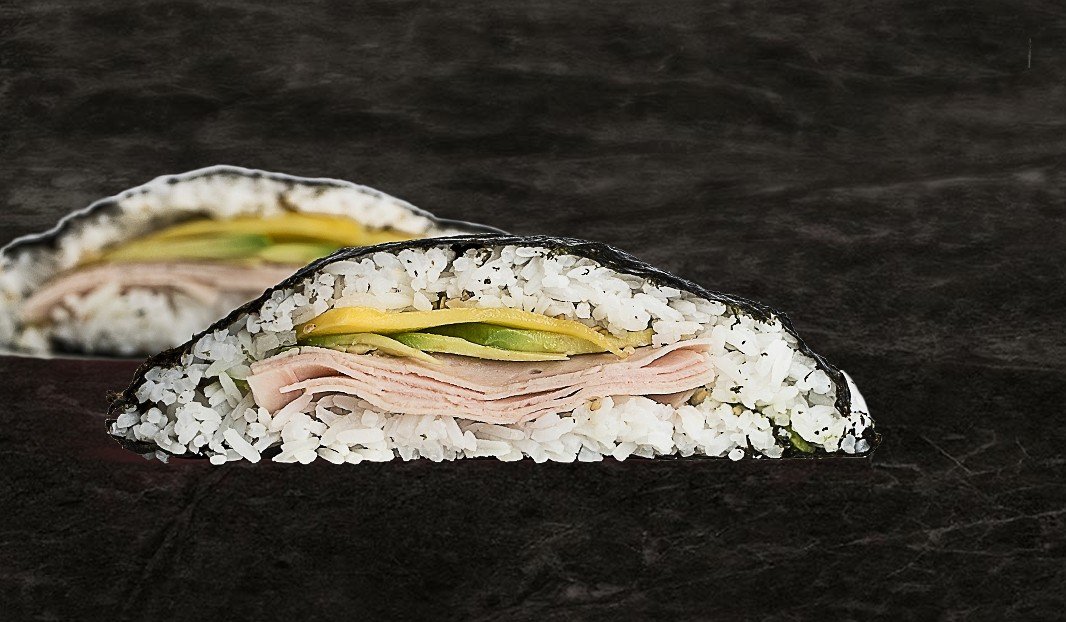 ---
---
preparation time
00:20 20min
---
---
---
ingredients
1 package old fashioned shaved smoked chicken breast
2 cups short grain rice, cooked and chilled
2 nori seaweed sheets
1 avocado, sliced
½ mango, sliced
¼ cup (60 ml) sweet chili sauce
Sesame seeds, toasted
instructions
Place 1 square of cling wrap on a work surface and place a sheet of nori on top.
Place ½ cup of rice in the centre of the sheet and press down on it gently with a wet spatula to form a thin patty. Top the rice with half the chicken, avocado and mango, brush all of it with sweet chili sauce and sprinkle with sesame seeds.
Place another ½ cup of rice on top of these ingredients pressing down firmly to compact it.
Lightly moisten the corners of the nori sheet and, using the plastic wrap, pull the sides of the nori up and towards the middle pressing down lightly so they adhere to each other.
Wrap the onigirazu tightly in cling wrap and let stand 5 minutes.
Repeat the procedure with the remaining ingredients, cut each onigirazu in 2 and serve immediately.
As with sushi, the onigirazus may be prepared in advance and make a great main dish for a healthy lunch box.
---