Charlevoix Bacon Tartiflette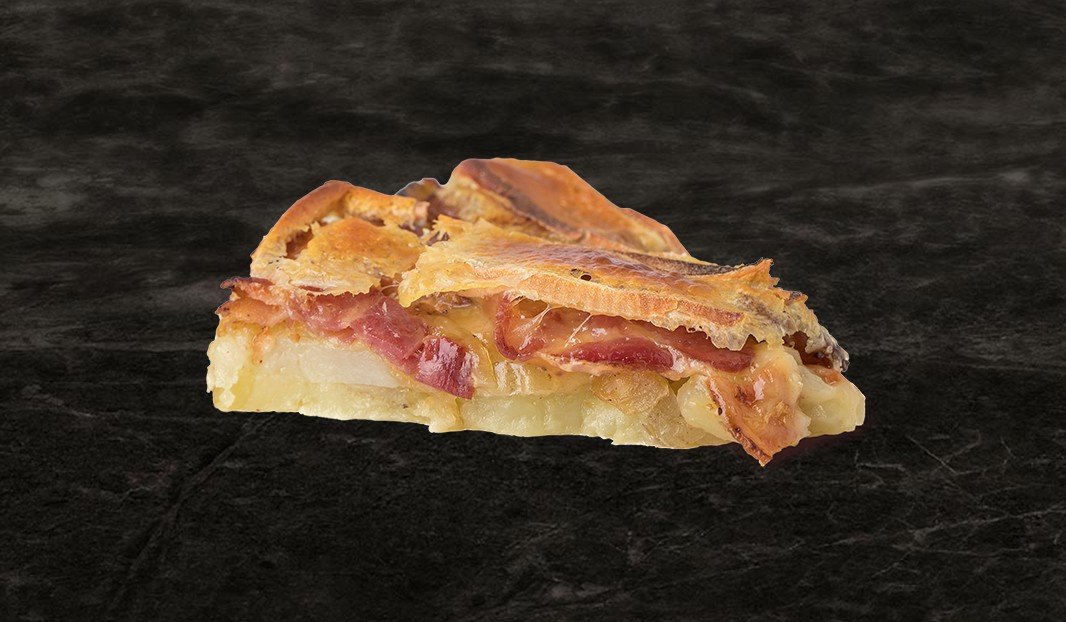 ---
---
preparation time
00:30 30min
---
---
---
ingredients
1 package bacon
1 ¼ lb (575 g) yellow-fleshed potatoes
1 large yellow onion, sliced
2 tbsp. (30 ml) softened salted butter
½ lb (225 g) Origine de Charlevoix cheese, sliced
Salt and pepper
instructions
Cook potatoes in salted water until the tip of a knife penetrates the flesh easily. Drain and let cool.
When cool enough to handle, peel and cut into 1 cm (1/4 in.) slices.
Preheat oven to 350°F.
Cut bacon slices into 1 in. (2.5 cm) pieces.
Melt butter in a pan over medium-high heat for 5 minutes stirring constantly. Remove from heat and set aside.
Discard half of the fat, then cook the onion slices for 5 minutes stirring constantly.
Spread the bottom of a Pyrex baking pan or 8 in. (20 cm) pie plate with butter and arrange potato slices inside, overlapping them slightly to cover the bottom in a pretty spiral pattern.
Arrange bacon and onions overtop and pepper generously.
Cover with cheese slices and bake 20 minutes or until cheese is bubbly.
For a more spectacular presentation, place under broiler briefly until golden brown.
---