Breaded Chicken Wrap Your Way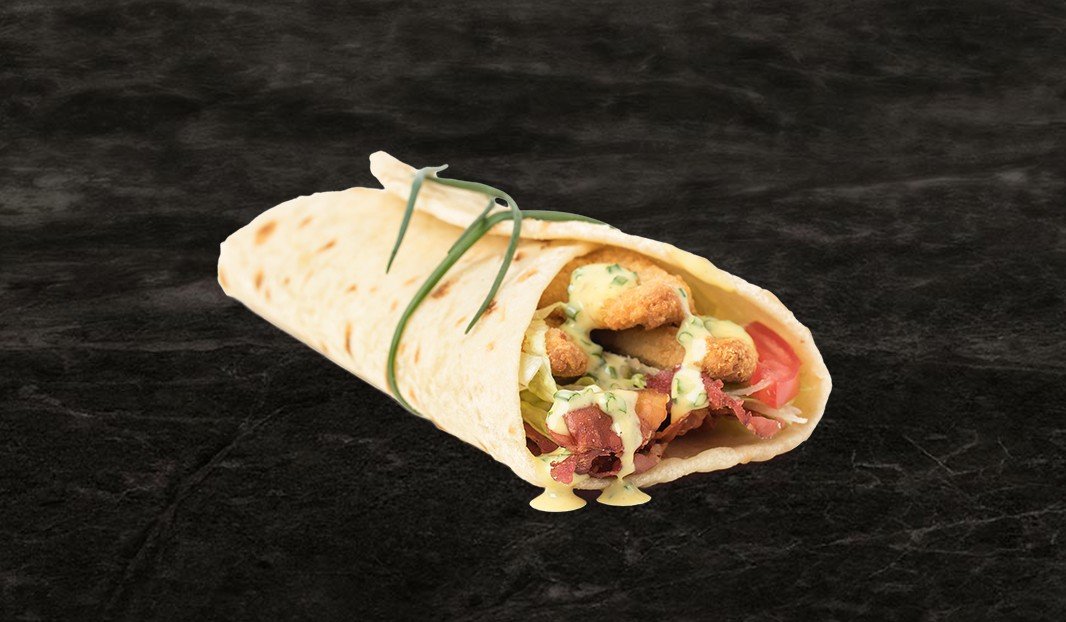 ---
---
preparation time
00:30 30min
---
---
---
ingredients
1 package breaded chicken fingers
1 package bacon
¾ cup (180 ml) mayonnaise
½ cup (125 ml) sour cream
2 tbsp.(30 ml) honey
1 ½ tbsp. (22.5 ml) Dijon mustard
½ tbsp. (7.5 ml) yellow mustard
2 tbsp.(30 ml) chopped chives
½ iceberg lettuce, divided into chunks
1-2 tomatoes, sliced
Salt and pepper
6 ancient grain flatbreads
instructions
Cook chicken strips as per instructions on the package.
Place bacon slices on a baking sheet lined with parchment paper and cook 10 minutes or until bacon is crisp.
In a bowl place mayonnaise, sour cream, honey, mustard and chives, add salt and pepper and mix until smooth.
Place chicken strips, bacon, flat breads, tomatoes, lettuce and the honey dressing on serving plates or in bowls and place in centre of the table.
Everyone wraps his or her wrap their way!
---