Bologna Burger with Grilled Pineapple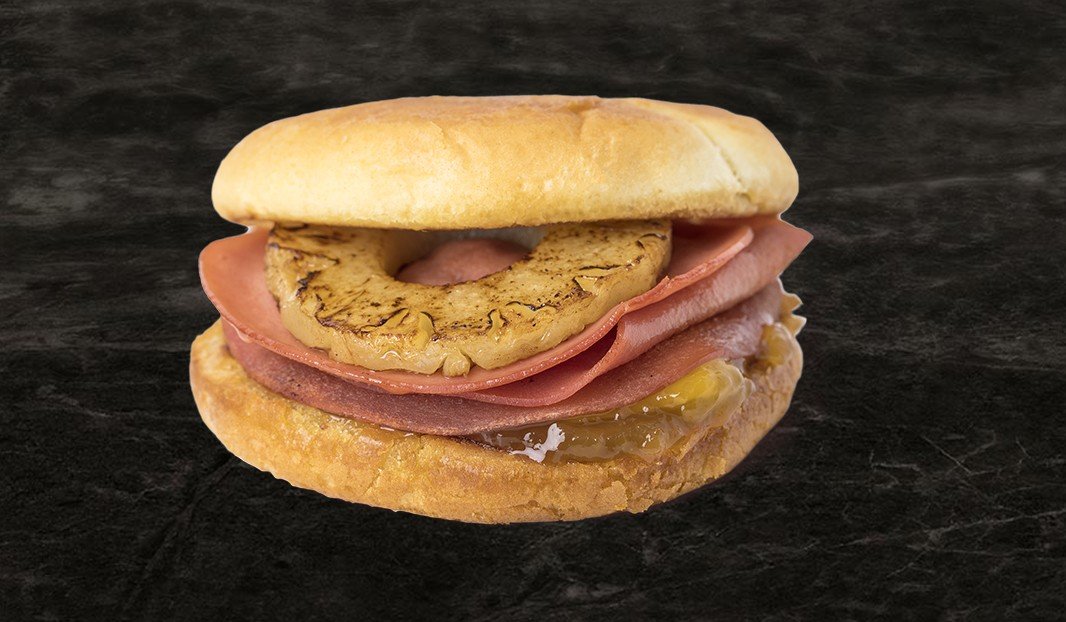 ---
---
preparation time
00:15 15min
---
---
---
ingredients
4 slices bologna (about 3/8 in./1 cm thick)
4 slices pineapple (canned)
4 tbsp. (60 ml) pineapple chutney (store bought)
4 country-style hamburger rolls
Softened butter
instructions
Grill the bologna and pineapple slices over the coals until nicely browned on both sides.
Brush the hamburger rolls with a thin layer of butter and toast over the coals.
Place 1 spoon of chutney on each base, top with the grilled bologna and pineapple, close the burgers and serve immediately.
---