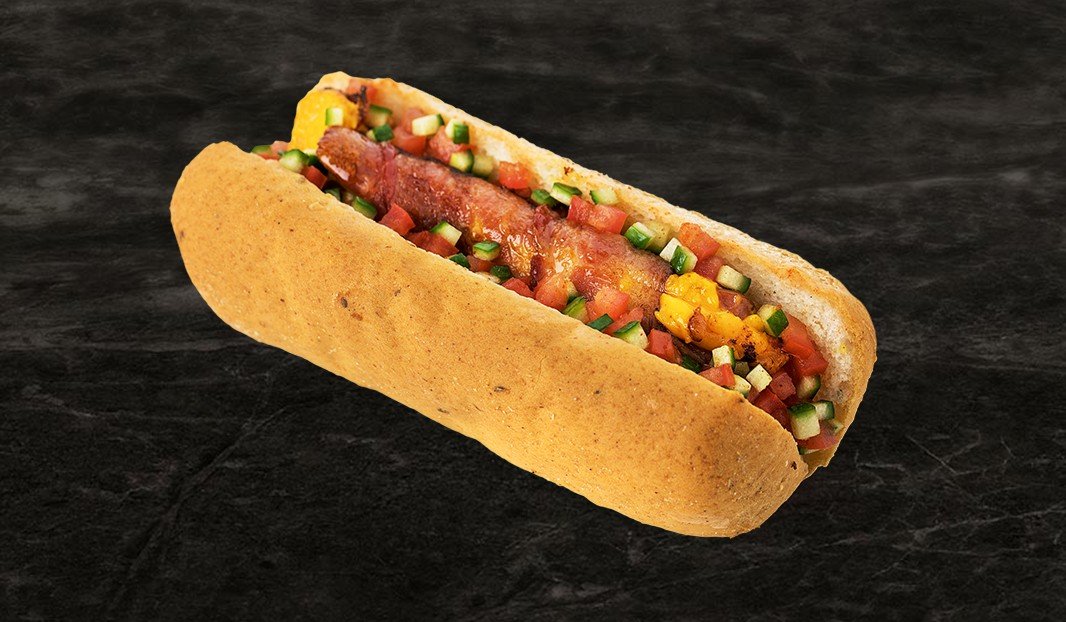 ---
---
preparation time
00:15 15min
---
---
---
ingredients
6 all-beef hot dogs
6 slices bacon
3 slices cheese, cut into strips
1 large tomato, finely diced
1 Lebanese cucumber, finely diced
1 tbsp. (15 ml) maple syrup
1 tbsp. (15 ml) red wine vinegar
1 pinch chili powder
6 gluten-free hot dog buns
Salt and pepper
instructions
Preheat oven to 400°F (205 °C).
Using the point of a sharp knife make a lengthwise cut in each hot dog and insert the strips of cheese.
Roll up each stuffed wiener in a slice of bacon and place on an aluminum foil-lined baking sheet.
Bake 15 minutes, turning occasionally.
Place the diced tomato and cucumber in a bowl, add the chili powder, maple syrup and the red wine vinegar, add salt and pepper and mix well.
Place the cooked wieners in the gluten-free hot dog buns and garnish with the tomato-cucumber relish. Serve immediately.
---