---
Easy-to-make decorations add a uniquely personal touch to your holiday décor

Holiday preparations are always filled with joy and wonder, especially when the family pitches in and trims the house and tree together! With festive music playing, you dig into that pile of decoration boxes and unearth those little treasures you'd totally forgotten about. You spend a few minutes (or hours!) untangling strings of Christmas lights, reminiscing about old holiday traditions and maybe starting some new ones.
To this end, if you'd like to add a bit of novelty to your holiday decorating while putting your craft skills to good use, we've dug up 6 easy holiday decoration ideas that will only add to the warm, welcoming ambience you're looking to create.
1. A few fir boughs, some natural string, candles and recycled bottles are all it takes to make these pretty, festive candle holders. (Crédit photo)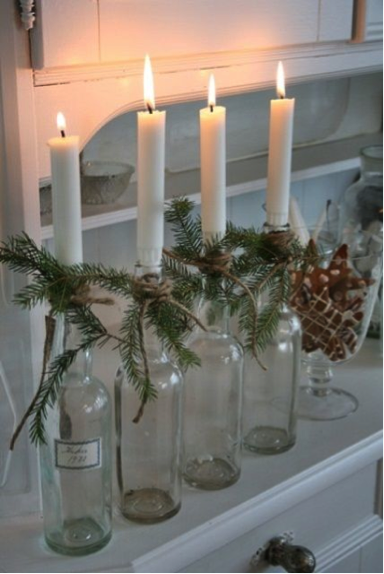 2. Surprise your kids with a homemade Advent calendar! Fill it up with tiny surprises (candy, small toys, etc.) in paper bags, number them up to 24 and hang them on the wall, on branches or elsewhere in the house. (Crédit photo)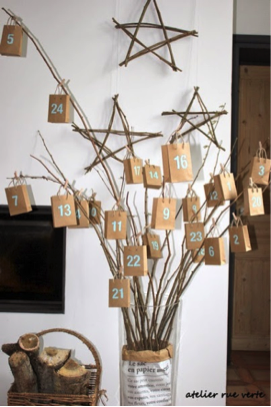 3. First, make sure to squeeze in a walk in the woods so you can fill up on pine cones. Can't get away? Some Christmas tree dealers carry pine cones as do most craft stores and dollar stores. String them up on some pretty string or ribbon and you've got yourself a really nifty garland that breaks with the ordinary! (Crédit photo)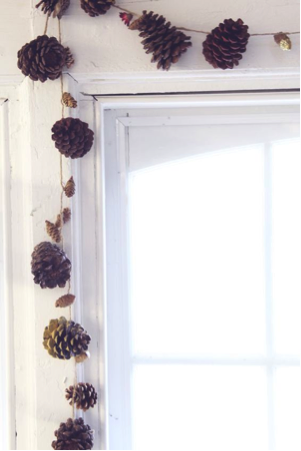 4. No space for a Christmas tree? Why not make one on the wall using fir boughs you arrange horizontally? The perfect solution for students living in dorms or tiny apartments… or for really indulgent cat owners! (Crédit photo)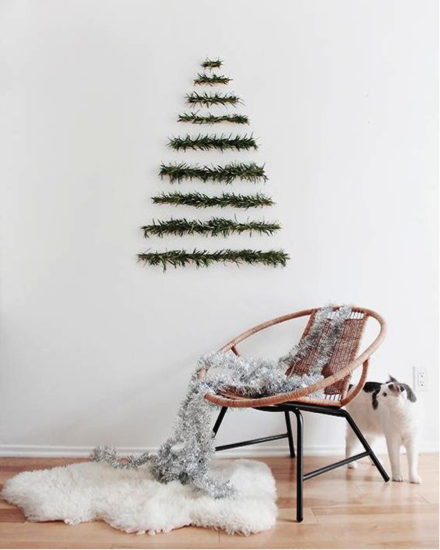 5. Here's a really easy idea for a scintillating centrepiece: place a handful of tiny lights in a Mason jar or a large clear vase and set your table ablaze with festive warmth! You can also decorate the lid or the container itself with holiday ribbon and fir boughs. Makes a great hostess gift, too! (Crédit photo)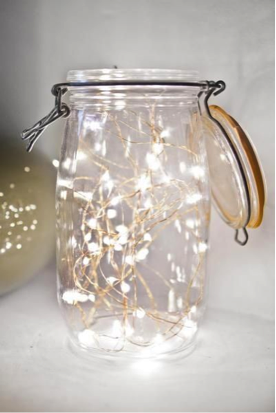 6. Even if this last idea isn't exactly a decoration, it will be a big contributor to that warm, inviting atmosphere you're looking for in your holiday home. Make your own holiday pot-pourri by boiling a large pot of water with cinnamon sticks, orange peels, apples, cranberries, etc. The aroma it gives off will instantly bring back all those cherished Christmas memories. (Crédit photo)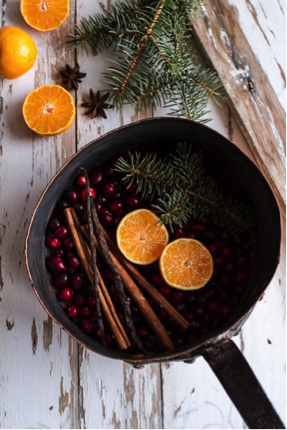 Once all your new decorations are in place, you'll probably be anxious to show them off to your loved ones. So here are our favourite tips for successful holiday entertaining.
---