---
Whether you're organizing weekend activities, putting an original stamp on your home decorations or planning a menu to please everyone, the Internet has 1,001 sites dedicated to family living. Looking for suggestions? Here are some of our favourites:
Les Banlieusardises
Ideas galore for cooking, home renovations, decorations and family living: since 1995, pioneering blogger Martine Gingras has been serving up one of the most visited sites in Quebec, with up to a million hits a year. From her favourite recipes to her weekend destinations, our favourite suburbanite also offers suggestions for homemade face creams, sewing projects, iPad and iPhone applications and anything else she deems both futile and enjoyable. Her book, Banlieusardises, which is based on the Web site, was published last year.
SOS Cuisine
The slogan says it all: SOS Cuisine is a great resource if you like "eating well made easy." The concept is brilliant in its simplicity: you create a profile by indicating your region, the number of people in your household and the type of menus you're looking for (e.g. Budget). Then, the site helps you plan your weekly menu by searching for flyer specials, local products in season, and so on. If you like, the results can be emailed right to your inbox. Menus can be tailored for different needs (e.g. pregnant women, diabetics, etc.) and can even include a grocery list. Now that's easy!
Maman pour la vie
More than just a site, mamanpourlavie.com brings together a community of experts and WwWeb  users who are always willing to share their ideas to make your life easier. With articles on nutrition, sports, outdoor activities, school life and family living, you'll find a treasure trove of useful information on everything affecting today's parents. Looking for a nature getaway to spend your next weekend? Unsure which bike trailer to buy for your little bundle of joy? Look no further.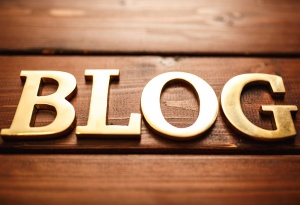 Simple Bites
Simple Bites, a food and family website devoted to "real food for the family table," was declared Best New Blog of 2010 by the Canadian Weblog Awards, no less. Several bloggers sign the by-lines, including a former chef who worked for Montreal's famed Toqué! Restaurant. The super-informative content focuses on family recipes, organization tips, and entertaining ideas. There's even a "Kids in the kitchen" section. A terrific read.
Canadian Family
It's both the website and blog associated with Canada's top-selling magazine by the same name. Canadian Family presents itself as one of the country's leading online parenting destinations, promising to help make parenting easier and more fun. And that's exactly what it does. Comprehensive topics, daily updates, and fun indoor and outdoor activities for the whole family: there's enough content here for virtually endless surfing. Planning a winter vacation or day trip? Look no further than canadianfamily.ca.
---