---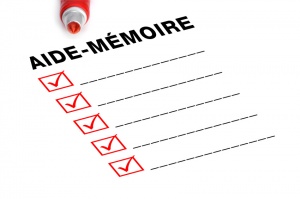 Sports events abound on TV? Why not use them as a pretext to gather your family and friends in your living room? Let's huddle and plan your winning sports party!
Ready, set... Are you sure? With this checklist, you won't miss any steps!
Stadium Atmosphere
Table napkins
Plates
Cups
Accessories to encourage your favourite team
Pennants
Banners
Other decorative accessories
Stadium Food
Sandwiches
Pita breads
Nachos
Mini-pizzas
Hot dogs
Soft drinks
Potato chips
Sports Activity
Remind your guests to bring the appropriate gear for the activity you have planned.
Remind your guests to wear appropriate clothing (winter clothes, sport attire and appropriate footweat).
Double check the schedule at the field or playground.
Bring water to keep your athletes hydrated.
Bring a first-aid kit.
---