---
Quebec is full of incredible parks that make superb destinations for a leisurely picnic or a weekend of camping fun.
Whether you're looking for a natural green space within an urban setting or a wilderness preserve with breathtaking landscapes, you have a lot of options to choose from. Our experts have singled out 6 exceptional parks that'll make you long for a change of scenery!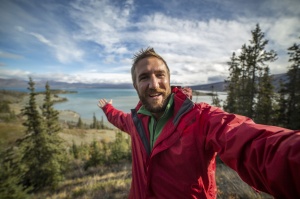 Click on these links to visit each park's official site for all the practical details you need to know.
1. Oka National Park, Lower Laurentians
Nestled between the lake and the hills, Oka National Park is a terrific place to swim and soak up some wetlands scenery along with all kinds of interesting flora and fauna up close. With an unforgettable view overlooking Lake of Two Mountains and the distant Adirondacks, Oka Park really draws in the summer crowds… especially for its very popular beach scene.
2. Floralies Gardens, Montreal
A leftover gem from the International Floralies exhibit of 1980, these gardens, located in the heart of Jean-Drapeau Park on Ile Notre-Dame, are home to thousands of annual flowers cultivated in an enchanting, romantic setting. There are a number of other interesting things to check out on the island, too, including the beach and the Biosphere.
3. Jacques-Cartier Beach Park, Quebec City
In the heart of the provincial capital, a 1.6 km long beach invites you to bask in the sun on the river's shore while enjoying your picnic lunch. Stroll through its natural wooded area, one of the few on the St. Lawrence River open to the public. Whatever you do, don't forget those binoculars: the park is an ornithological paradise that's home to all kinds of magnificent bird species.
4. Mont-Tremblant National Park, Laurentians
Mont-Tremblant Park boasts 6 major rivers, 400 lakes and streams, 40 species of mammals and a host of activities all year long. Choose from open air dining in the Lake Monroe picnic area or alongside one of the countless walking trails that crisscross the park, or go swimming, camping or take a guided hike.
5. Fort Lennox National Historic Site, Saint-Paul-de-l'Île-aux-Noix
On l'île aux Noix, a pretty island located midstream in the Richelieu river, an enormous park awaits you. The highlight: the old British fort, accessible by ferry, will be a huge hit with the kids. When the breeze wafts through the trees, you'll see just how magical the site can be. Admission includes parking, taxes and ferry transport.

6. Gatineau Park, Gatineau
In addition to its many lakes, trails and barbecue-equipped picnic areas, Gatineau Park offers a number of gorgeous views in the forest or lakeside. One must-see destination is Pink Lake, with its waters a brilliant hue of… turquoise!

Plus 24 other dream sites for enjoying nature, active fun and getting away from it all…
Familiar with Sépaq? It's one of Quebec's biggest networks of outdoor destinations with over 6990 km2 of protected wilderness! Sépaq invites you into nature's unspoiled heart through its national parks, wildlife preserves and tourist centres. Picnic areas included! Click here to learn more.
Looking for handy, portable lunch and snack ideas for your outdoor excursions?
Click here and get inspired!

---