---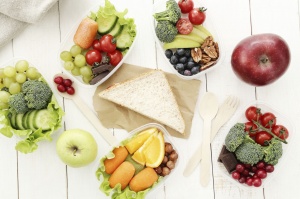 How do you choose the right picnic carrier, both durable and practical, that you can use year after year, whether it's a family outing or an intimate meal for two? Easy, with our handy guide to picnic carriers.
Polyethylene, cloth or traditional wicker? Insulated or not? Bells and whistles or the basic model? When looking for a picnic carrier, a bewildering variety of products vie for your attention. To be sure you leave the store with the one you truly need, here's a list of questions to keep in mind while shopping.
What's the best material?
Question
1. Am Iplanning to use the carrier for hiking trips?
2. Do I foresee an outing to the local park?
3. Am I pondering a romantic picnic by the water?
Answer : For a traditional-style or romantic picnic for two, go with a wicker basket. While they're durable, they can also be difficult to carry, so beware of long distances!
Cloth picnic carriers are not only less expensive, they're also lighter. They come in plenty of different styles, and you can also fold them foreasystorage. A great choice for families.
Did you fall for the romantic wicker model? Remember to check that it contains a section to protect your bottles of wine and, if possible, a flat lid where you can place your wine glasses.
Bells and whistles or the basic model?
Question
Do I save or do I splurge?
Am I a good organizer or a poor organizer?
Answer : The more elaborate picnic carriers are designed to ensure that you forget nothing. However, they're usually limited to four place settings. They also tend to be heavier and pricier.
A basic model with no extras helps you save money, since you can use your own dishes, or even disposable plates, cups and utensils. In this case, you need to be organized, since a single forgotten item could spoil the fun.
How much space do I need?
Question
Am I using this carrier mainly for picnics for two, or do I need it for the kids as well?
Answer : The number of picnickers determines the size of your picnic carrier. Remember: You need enough space for your dishes, food, accessories (salt, pepper, corkscrew, etc.), and a blanket. Before you go shopping, gather all your supplies together and estimate the space you'll need.
Insulated or not?
Question
Am I planning a short visit to the park or a long hike in the country?
Will the food remain a long time in the car or under a tree?
Answer : If your picnic coincides with other activities that take time, unless you're willing to lug around a cooler, we recommend you choose an insulated fabric-covered carrier with cooling ability.
This type of picnic cooler is ideal for storing your gourmet sandwiches, such as our BanhMi sandwiches with Smart & Natural turkey breast, or our Country-style sandwichesmade with Smart & Natural old-fashioned shaved smoked ham and grilled peppers.
A picnic basket doesn't need to be a basket! You can also go for a backpack, or even a version on wheels if you're unable to carry heavy objects.
Do I need a picnic blanket?
Certain picnic carriers on the market are equipped to carry a blanket. Your picnic blanket should be dark-coloured, with an irregular pattern that hides the inevitable stains. You can also find blankets that have a waterproof side, a wise choice if the ground is damp.
---