5 things you can do to get more happiness out of winter
28 February, 2017
Classed under: Family life
---
Figure the snowman has had enough of the white stuff this year? Here are 5 ideas to have some fun out of doors this winter.
More snow in the forecast? Awesome! Everybody outside! Get the family all bundled up and go test out our winter fun ideas: you'll come back in with the rosiest cheeks and the biggest smiles ever!
1. Snow kitchen. Just like sand at the beach, snow is crafty stuff you can make a kazillion things out of. Get out a bunch of different containers and kitchen utensils and transform your yard or little corner of the park into a winter restaurant. The kids will love whipping up all kinds of cakes and pies and stuff!
Photo credits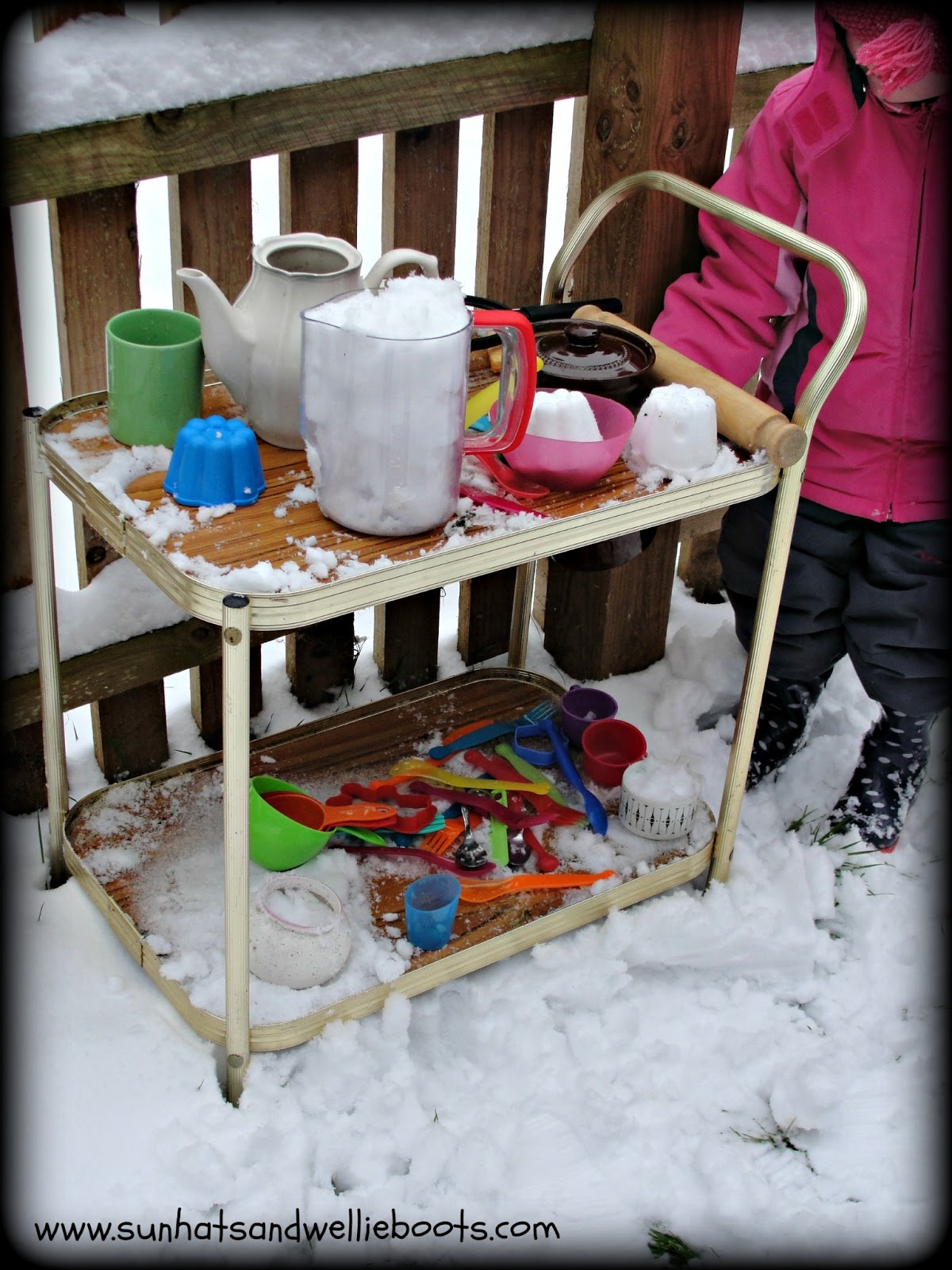 2. Snow drawing. Get your hands on a package of food colouring, some condiment squeeze bottles (you'll find those at the dollar store) and a small container filled with water. That's all the gear your future Picassos are going to need to keep occupied.
Photo credits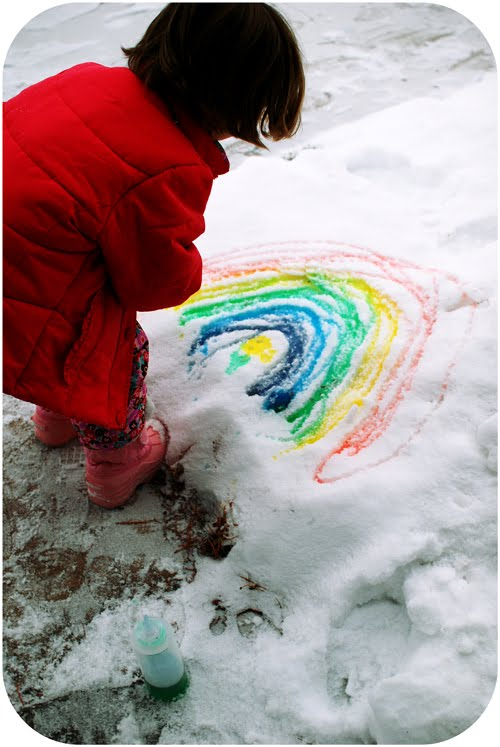 3. Obstacle course. Come up with a list of challenges and create a course with them: freestyle snow angels, snow bank high jump, snowball targets, etc. You can be the coach and, if necessary, the referee, too!
4. Snow maze. If you have enough space and the kids are old enough, all you need to do is go online and find a maze that's the right level of difficulty. Then get yourself a good shovel and… 3,2, 1, DIG!
Photo credits
5. Ice garlands. If the weather's really nasty, here's an indoor craft project for the creative spirits among you that one day will just melt away. In a silicone ice cube tray (the ones with fun shapes are even better) add food colouring, spangles, etc. Take a long piece of string and immerse it at regular intervals into each compartment. Put it in the freezer until rock solid then hang your ice garlands outside.
Photo credits
One you're all back inside, no doubt the whole family will be starved. Here are some comforting dishes to help the gang get their energy back!
Click here for recipes.
---