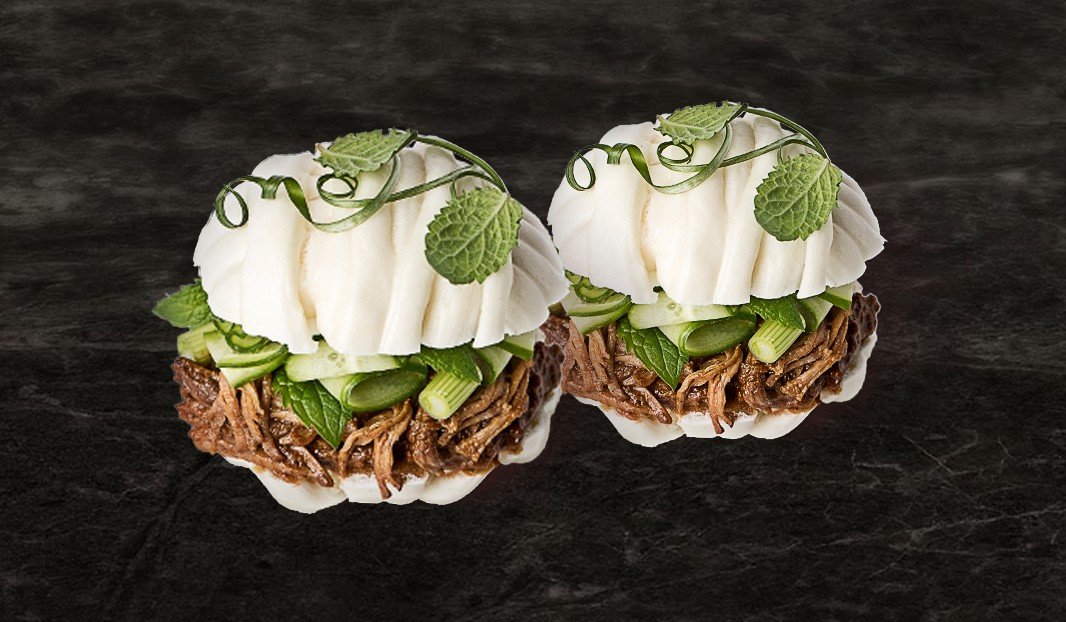 ---
---
preparation time
00:15 15min
---
---
---
ingredients
1 package pulled pork
4 Chinese steam buns (available in Asian grocery stores)
2 cucumbers, cut into strips
2-3 green onions, cut into sections
Mint leaves, to taste
instructions
Place the pulled pork in a saucepan and warm over low heat until meat is soft and pliable.
Remove pork from its sauce, teasing meat into long strands. Return to sauce, mix well and keep warm.
Cut steam buns in 2, divide the pork between the 4 bases, garnish with cucumber strips, green onion and mint, close the sandwiches and serve immediately.
---