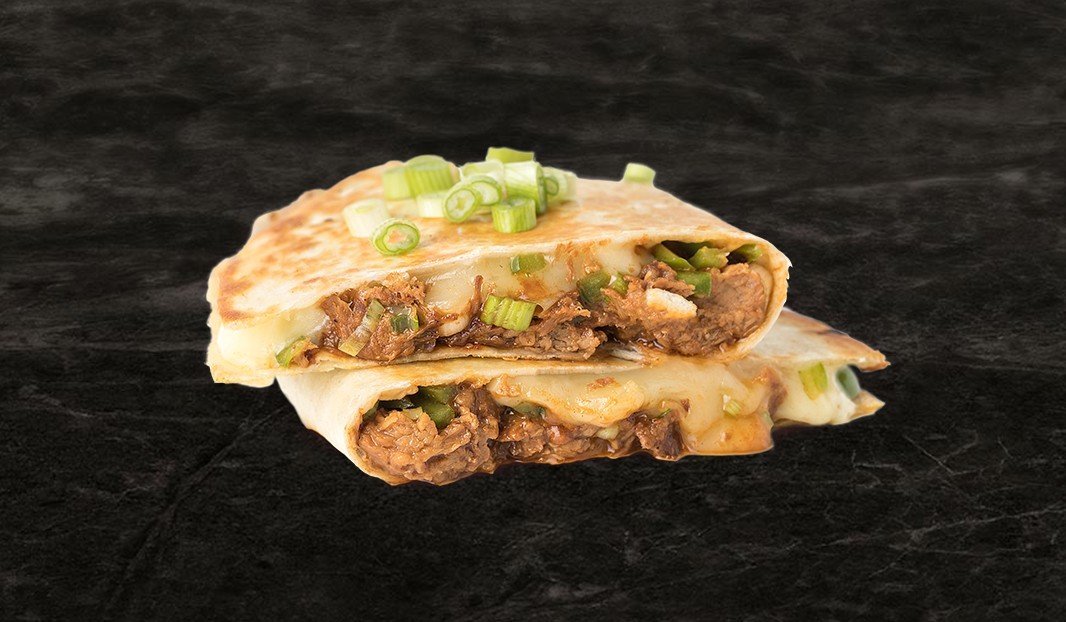 ---
---
preparation time
00:30 30min
---
---
---
ingredients
1 package pulled pork
2 green peppers, roasted and peeled
1-2 jalapeño peppers, roasted and peeled
1 ½ cups (375 ml) Portneuf raclette cheese, grated
2 green onions, cut into rings
4 large plain tortillas
1 cup (250 ml) sour cream
instructions
Reheat the pulled pork as indicated on the package.
When the meat is piping hot, remove from the sauce, place on a plate and, using 2 forks, pull the chunks of pork into strands.
Return pork to sauce, mix well and keep warm.
Seed sweet and hot peppers and slice. Place 4 tortillas on a work surface and spread half of each tortilla with the pulled pork mixture.
Add the sweet and hot pepper slices, then sprinkle with cheese and the green onion. Fold tortillas in 2 and press lightly so they hold together.
Heat 2 large non-stick pans over medium heat and cook tortillas 5 minutes or until cheese starts to melt.
Using 2 spatulas, turn the quesadillas and continue cooking 5 minutes.
Remove from heat, cut each quesadilla in 2 and serve immediately accompanied by sour cream.
---