Pulled Pork and Zucchini Quesadillas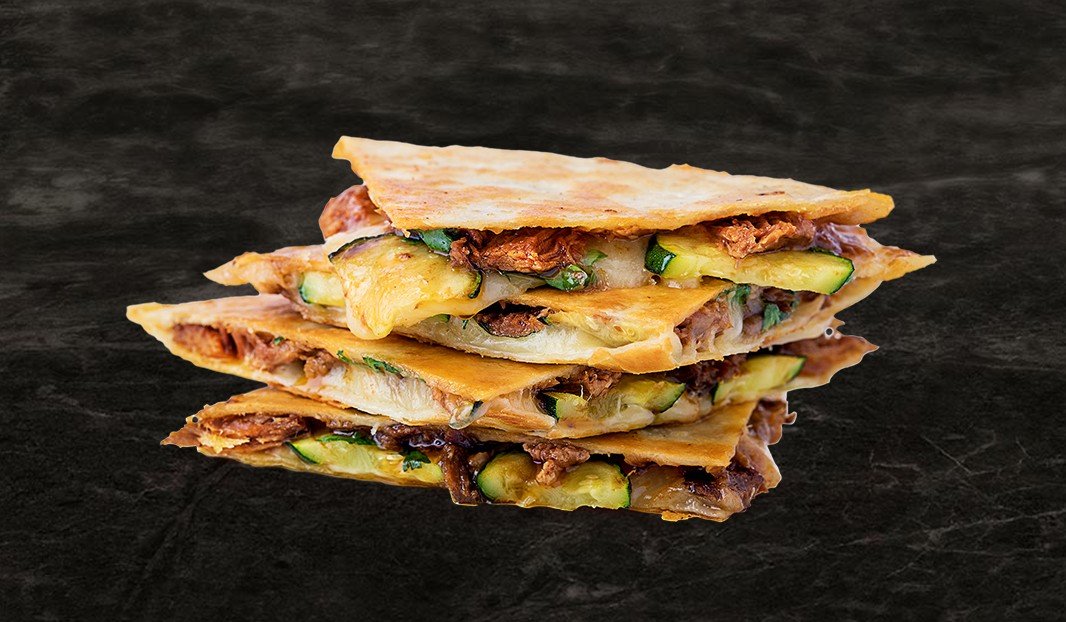 ---
---
preparation time
00:20 20min
---
---
---
ingredients
½ package of pulled pork
1 zucchini, cut into rounds
1 lime, for the juice
½ cup (125 ml) cilantro leaves, coarsely chopped
2 packages string cheese
2 10-inch (25 cm) tortillas
Vegetable oil, for cooking
instructions
Heat the pulled pork as indicated on the package.
When the pork is hot, pull it into strands using 2 forks, return the meat to its sauce and keep warm.
Heat a bit of vegetable oil in a pan over medium-high heat and fry the zucchini slices until golden brown.
Place the still-warm zucchini slices in a bowl, pour over the lime juice, add salt and pepper and cilantro and mix well.
Pull the cheese into strings.
Place 1 tortilla on a work surface and top with the pulled pork.
Add the zucchini-cilantro mixture, top with cheese and cover with the second tortilla.
Heat a large non-stick pan over medium heat and toast the quesadillas for 3 minutes. Place a plate over the quesadillas, flip the pan over in one motion, then slide the quesadilla carefully back into the pan to turn over. Cook another 3 minutes.
Cut the quesadilla into wedges and serve immediately.
---