Creamy polenta and pulled pork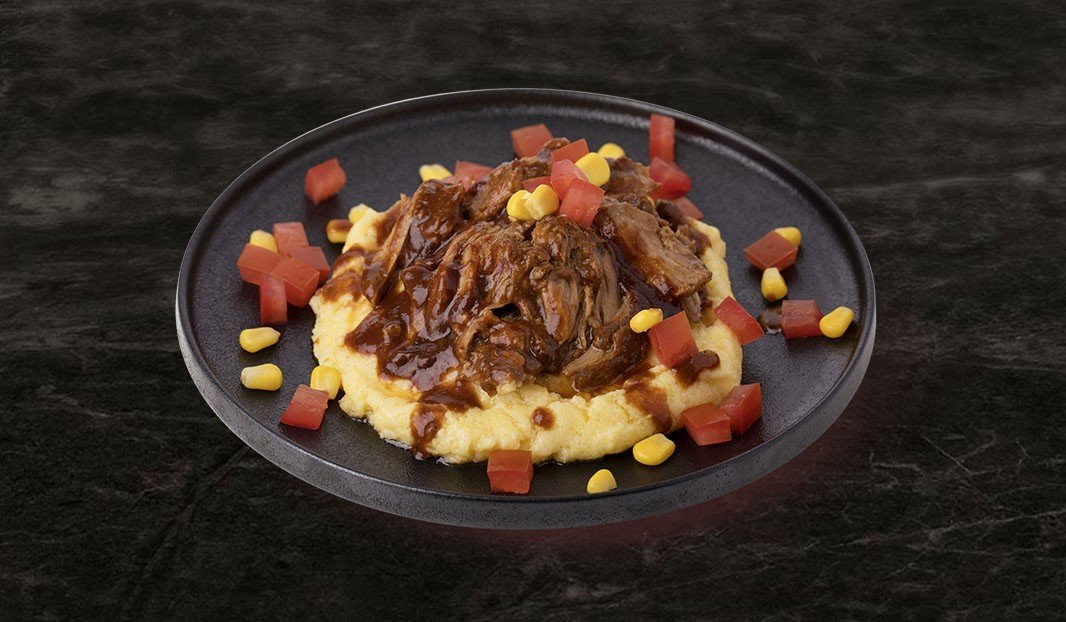 ---
---
preparation time
00:20 20min
---
---
---
ingredients
1 package of pulled pork
2 cups (500 ml) of water
2 cups (500 ml) of milk
1 cup (250 ml) of instant polenta
1/3 cup (85 ml) of butter
1/2 cup (125 ml) of shredded cheddar cheese
1/2 cup (125 ml) of kernel corn
1 tomato, deseeded and diced
Salt and pepper
instructions
Heat pulled pork per package instructions, then pull apart into long strands using two forks. Place pork back in the sauce and keep warm.
Pour water and milk in a medium saucepan and bring to a boil over high heat. Add salt.
Sprinkle in the polenta while stirring quickly.
When the polenta starts to thicken, reduce heat to medium and continue cooking for 5 minutes, while stirring constantly with a wooden spoon.
Remove from heat, and season with pepper. Stir in butter and cheese.
Immediately spread polenta on 4 serving plates, top with hot pulled pork, garnish with kernel corn and diced tomatoes. Serve right away.
---